From DDR-Presse: Beitraege und Materialien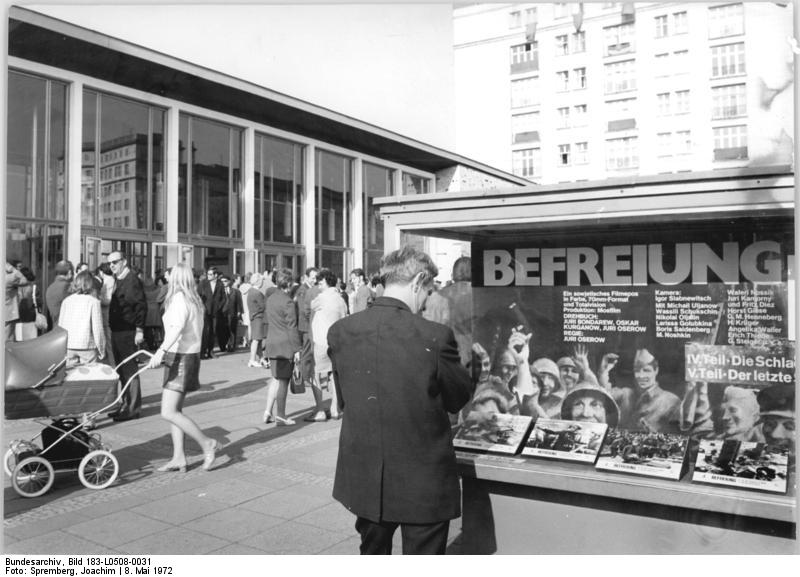 No higher resolution available.
Photographer: Spremberg, Joachim
http://commons.wikimedia.org/wiki/File:Bundesarchiv_Bild_183-L0508-0031,_Berlin,_Karl-Marx-Allee,_Kino_%22International%22.jpg
Berlin, Karl-Marx-Allee, Kino "International" ADN-ZB Spremberg 8.5.72 Berlin: Filmepos Befreiung erlebte Premiere - Die letzten beiden Teile des sowjetischen Filmepos Befreiung erlebten am 8.5.72 im Berliner Filmtheater Kosmos die DDR-Premiere. Die ersten drei Teile des Epos sahen bisher über 6,5 Millionen Zuschauer.
Attribution: Bundesarchiv, Bild 183-L0508-0031 / CC-BY-SA
File history
Click on a date/time to view the file as it appeared at that time.
File links
The following 6 pages link to this file: