From DDR-Presse: Beitraege und Materialien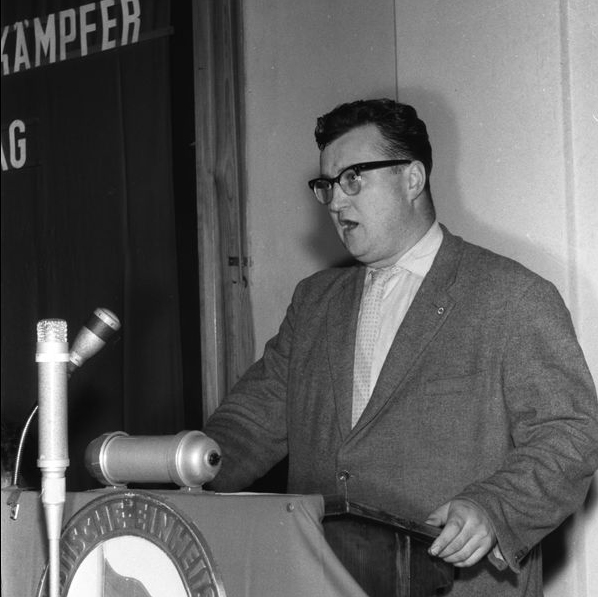 No higher resolution available.
Der Parteisekretär der Karl-Marx-Universität Leipzig Hans-Joachim Böhme. 1959 wurde Böhme von Kurt Hager zum Chef der SED-Leitung an der Universität ernannt und nahm bis 1966 maßgeblich Einfluss auf die Geschehnisse am "Roten Kloster". Das Foto zeigt Böhme im Oktober 1961 vor den Konferenzteilnehmern eines "Partei-Aktivs", in der über die Errichtung des "Antifaschistischen Schutzwalls" debattiert wurde.
Quelle: Universitätsarchiv Leipzig (UAL), Bestand Zentrum für Foto und Film, Nr. ZFF 1381, mit freundlicher Genehmigung ©
File history
Click on a date/time to view the file as it appeared at that time.
File links
The following 2 pages link to this file:
Metadata